about
FIGHT BACK
We consult exclusively with North American firearms and martial companies.
We help them with business process, strategic planning, websites, e-commerce and battling the stigma the industry carries with banks, merchant processors and Social Media.
about

We Understand.
We are in the firearms business, not on the outside looking in. We deal with the problems you deal with daily, and can guide you on how to solve them.

We Deliver.
We measure success in bottom line dollars and cents for our partners. Metrics and analytics are fine, but results are what pay.

We Adapt.
We network with other companies, agencies, firearms businesses and consultants to stay cutting edge and always be one step ahead.
about
partners
OUR PARTNERS
We are a solutions aggregator for the firearms and sporting good industries. We gather together best in class services that are vetted to be firearms friendly and are open to long term business relationships.
partners
CapriCMW and Firearms Legal Defence are a powerful and firearms friendly combination in the insurance sector. We proudly recommend Capri for your business insurance needs, and recommend Firearms Legal Defence to ALL firearms owners.
Telos Alpha recommends Big Commerce for firearms business online and is a Certified BigCommerce Partner. BigCommerce is a privately owned Software as a Service Company (SaaS) based in Austin Texas and is not only firearms friendly, but offers a best in class collection of solutions for growing firearms businesses.
Global Payments is one of the world's largest omni channel payment processing companies. They are firearms friendly and seek out new business in the sector. Our Premium Partner level relationship with Global eliminates the common worry of getting cut off by your merchant service provider with no notice or recourse.
Merrco helps businesses thrive by bringing seamless, secure payment solutions to the market and making payments smarter, simpler every step of the way. Whether you sell in-store or online, we have the right payment processing solution for you including eCommerce, virtual terminal, mobile, recurring, card present, gift and multi-currency offerings.
Telos Alpha is and has been A+ Certified for over 15 years. Understanding how Cloud, Internet and your Enterprise connect is key to every implementation. From shipping and fulfillment workstations to security systems and onsite servers, we understand networking and IT and can integrate all the pieces of the puzzle into one, clear picture.
about
services
MISSION
Empower and enable our clients to grow, thrive and ascend to their maximum contribution in the firearms industry.
WHAT WE DO
We don't like short relationships. We partner with our clients to take on risk and share rewards. Bringing the varied parts of your business together and preparing it for its next step, and eventual ascendancy, is what we do. From firearms credit card processing in Canada to firearms friendly advertising options, we can help you grow like never before.
services
testimonials
TESTIMONIALS
What our customers are saying about their engagements with us.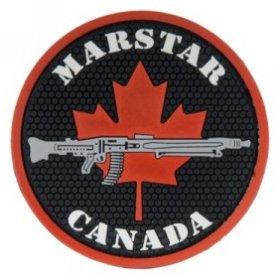 We approached Telos Alpha due to a need for a new and modern website. Brent and his team helped us retain our data, transfer thousands of products, build the category structures, integrate us with new payment partners, and implemented 301 redirects to maintain our google ranking. I have no regrets about working with Telos Alpha, they provided professional service, brought a wealth of industry knowledge, and built the new site based on feedback they gathered from our team in person. Brent worked closely with us after launch to very quickly address issues, continuously coached me as I learned to resolve the problems myself in anticipation of a handoff. He even set up a test environment so I could experiment with custom code and plugins, without impacting our live site.
On the payment processing side, Hatim worked diligently to get our processing application approved with the limited information we were able to provide and has corrected a few minor issues that have come up since the launch of our new website. He understood the challenges that face firearms companies when it comes to payment processors and leveraged his contacts to get our application approved quickly (as quickly as financial institutions can be expected to move).
Thanks Guys, A+ Job all around, and I hope we can integrate Telos into more of our projects moving forwards.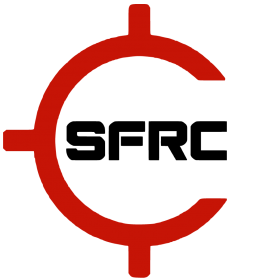 Telos Alpha handled our migration from our old legacy cart system. SFRC is one of Canada's oldest and largest retailers, so you can appreciate the size of this migration. We had first planned to go to Shopify, and then had to turn on a dime when Shopify went anti-firearm. Telos Alpha was able to stay on top of the change, manage our expectations and get us migrated on time and on budget. We are happy to be working with them and appreciate how dedicated they are to the Canadian Firearms Industry.
We were extremely fortunate to find Brent Lucas, and Telos Alpha. His knowledge and insight of the Canadian firearms business needs and website design are unmatched. He expertly captured our business brand, refined it, and produced a product light years of our expectations. Brent was able and more than willing to be a mentor and coach on excellent methods of e-commerce business, social media, and overall firearms business strategies.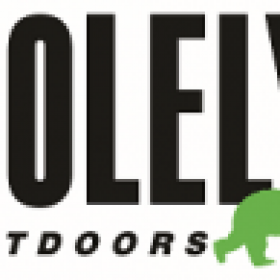 We have been working with Telos Alpha now for 6 months and have had them take on larger and larger roles within our operation. Their services are cost effective and easy to manage, and show real ROI on our investments with them.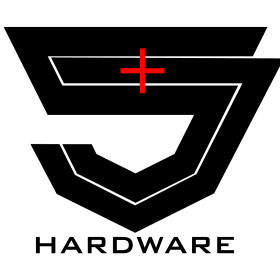 Telos Alpha saved us from the Shopify anti-firearms debacle on 2018, and helped us streamline and survive in a very rough time in the Canadian firearms industry.
testimonials